Anyone tried the new Quantum Internet ? Site is rather blah…
Looks like a Bell website.
the history of citytel: 20 years ahead of all of their competitors and a great asset to the city of prince rupert
the future of citywest: 15 years behind their competitors and a great liability to the city of prince rupert.
15mbit? really thats what you have to offer? whats your data transfer limit? 100 gigs? oh and a 5.00 modem rental fee… really? come on citywest the days of renting your phone from the phone company have been dead for 50 years. get with the times charge the value of the modem at the end of the term if they don't sign up for 1 year but 5.00/month forever? give me a break.
Wonder if they still sell that BlackBerry 8830 World Edition. lol
I'm sure they still sell these babies:
3.bp.blogspot.com/_NVIyqlcHzR4/S … _06_08.jpg
Seriously though my grandpa was unwittingly renting an old rotary phone from citytel for like 5.00/mo over a period of like 40 years and when he realized it they didnt even offer to let him keep the damn phone. Good old local customer service…
I would consider trying it out on the condition that i did not have to pay some godly installation fee and if i could keep my existing static IP. When i got my DSL they offered me the choice to buyout the modem to avoid the rental fee. Heres hoping i would be able to do the same
Also did find a laugh when i found out they were still charging me basic cell service after i canceled my cell and got an iphone from Rogers. with the credit they gave me i did not have to pay my bill for three months
I think that the new service only offers DHCP; Astro mentioned that to me.
soooooooooooooooooo… i signed up…because i had a cable internet no service charge to switch…my house phone would of qualified me for the bundle but it takes the customer to verbally request it…(i know)…getting the quantum 15…which cost me 10 dollars more after i requested to be bundled (i know)…so news at 11…will let you know how it goes…oh yeah she said could be hooked up today tomorrow the next day or next week…the good news no modem change…no house call…just flip the switch crosses fingers
Good luck, yes let us know how it it.
Been waiting 4 business days for her to "flip the switch", must be a complicated process.
Just wondering if any HTMF readers have gotten this service yet? I am interested to see how it compares to their plain old DSL
Could anyone with the new Quantum internet dump a trace (after their first server) to a Vancouver IP ? I, and others, would be interested to see this. Thanks in advance.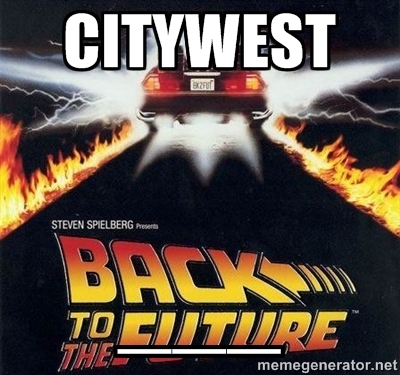 [quote="Speedy"]
Getting pretty old…[/quote]
which is exactly why its fitting. Marketing 15 year old internet speeds as the next big thing is old too
Well to be fair, they are marketing it as Quantum Internet, Jesus. Which, by definition, is the smallest unit of measure possible. So that's truth in advertisement from Citywest, at least.