Anyone know about Costco and Winners opening in Terrace ? Apparently Costco may build on the old Co-op site.
And where did you hear that?
Can't tell my source. Confidential. Just want to confirm.
[quote="CrazyMike"]
ajaye? is that you?[/quote]
LOL
I would love for a Costco to open in the NorthWest…I doubt we can support one though. The one in PG pretty much services the entire North of BC.
They've been working on the old coop site even in the middle of the night. So whoever is going there is in a hurry.
Pita Pit is opening in Terrace soon. When are we going to get some more franchise restaurants here.
The Costco rumour isn't new to Terrace. 10-15 years ago they were apparently looking at building on a chunk of land in Thornhill but it never happened. I really wouldnt be surprised if they did build up in this area as there is significant investment going into Kitimat and supposedly here too with the potential development of the Port, Potash and pellet plant. Plus there are many outlying communities and a good population base to draw from. They could put a dent into BV Wholesales business in Smithers which changed to a Big box model a few years ago.
This is what I love about HTMF.
Somebody has a source - a confidential source - that is so reliable that the information needs to be confirmed by anonymous people in a public forum.
I hear they are opening a container port in Terrace! It is said to be bigger than the one in Prince Rupert, and coming close to rival Delta Port down south!
… anyone else hear this?
Ok everyone - I heard from an anonymous and confidential (top-secret) source that there will be a NCIX Warehouse/Storefront opening in Terrace, BC.
I'm posting this publicly even though my top-secret informant told me that it was confidential.
I fucking hope this rumour is true!
Terrace soon will be getting one of these!
A kurt russel career killer? sweet.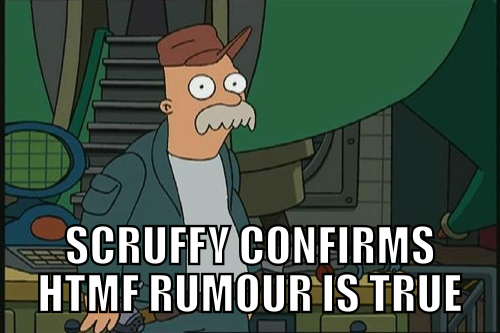 [quote="jesus"]
I fucking hope this rumour is true![/quote]
Very true as I went to Terrace on saturday and saw a sign saying opening soon
I dont know how I missed that but I am now happier with my decision to live in terrace.