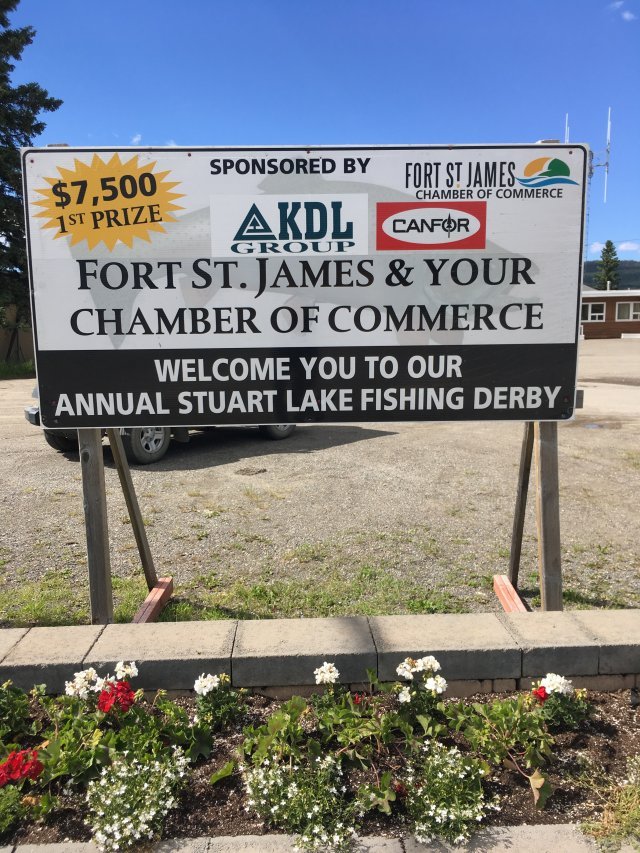 Our LAST Fishing Derby. If you drive 52Km north from the weigh station before Vanderhoof you'll find the advertising, If you stop and get out of your car you might be able to read that it's about a Fishing Derby.
Used to be a big deal but all these tourists came and spent their dirty money here and even won most of the prizes.
So I'm a dirty "leaker" posting this.