I figure it's been a while since we had a political compass thread.
You can go to politicalcompass.org/test to take the test.
Here are my results. Yes, I am a filthy hippy.
http://www.politicalcompass.org/facebook/pcgraphpng.php?ec=-6.88&soc=-7.90
Economic Left/Right: -6.88
Social Libertarian/Authoritarian: -7.90
I make Mike Gravel look like Darth Vader.
Here are the American candidates, and some other world leaders for reference.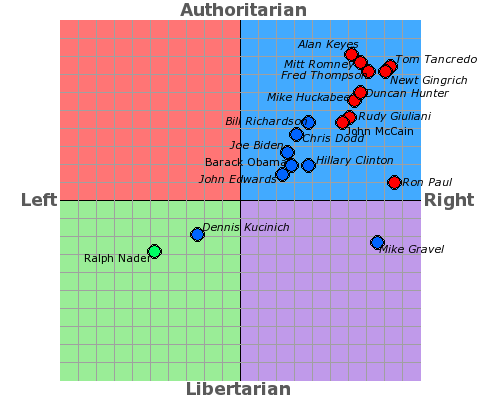 [original attachment deleted after 2 years]