So the talk about visitors in the other thread got me to login and check the Google Analytics stats.
Just 'cause I'm a nerd, here are some graphs for HTMF from the last 30 days:
Visitors to HTMF in the last 30 days: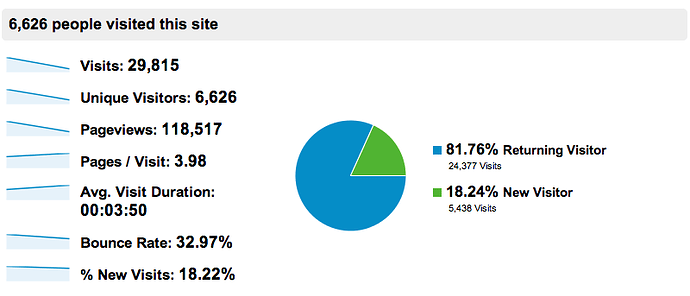 Countries visiting HTMF: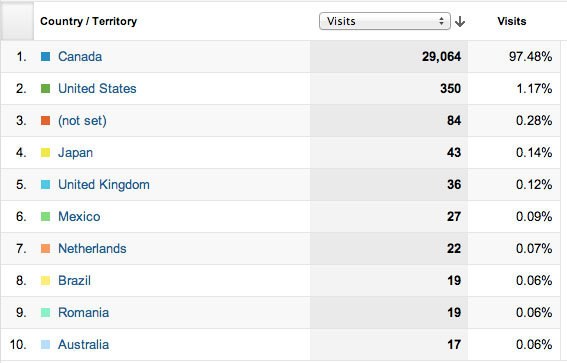 Canadian Provinces visiting HTMF (32 visitors from Newfoundland, how's it going, b'ys?):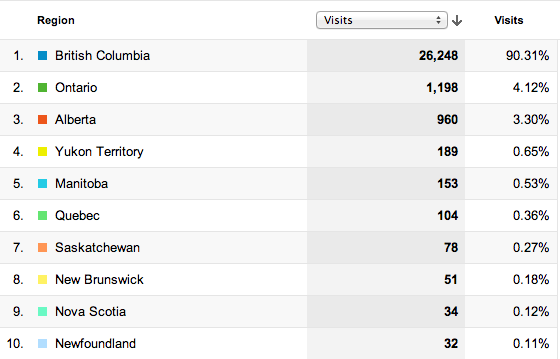 Cities visiting HTMF. Guess which city is #1?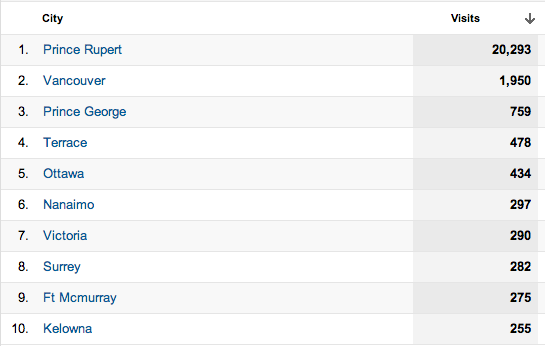 Browsers visitors used. I'm surprised by Safari being #2.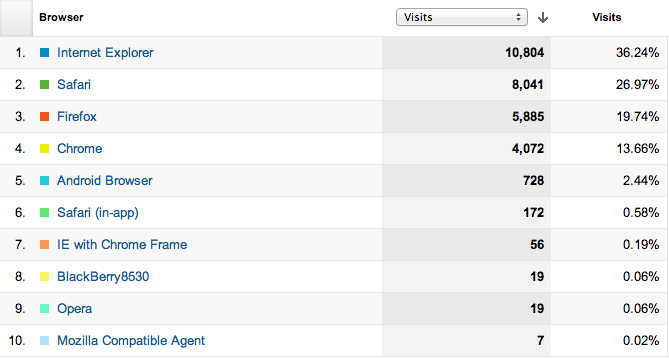 Mobile devices (guess I should work on the iOS theme again sometime):