Dell XPS 8300:
Windows 7 Home Premium, 64Bit
lntel® Core rM i5-2400 processor 6MB Cache, 3.1 GHz (Turbo Boost up to 3.40GHz)
8GB DDR3 SDRAM at 1333MHz- 4 DIMMs
Dell ST2420L 2411W Full HO Monitor
AMD Radeon HO 5450 1GB DDR3
1 TB Hard Drive
Single Drive: 16X CD/DVD burner
THX® TruStudio PC
G51 0 Logitech Gaming Keyboard
Logitech G700 Wireless laser gaming mouse
Logitech Gaming Headset G330
Creative Live! Cam Socialize HO AF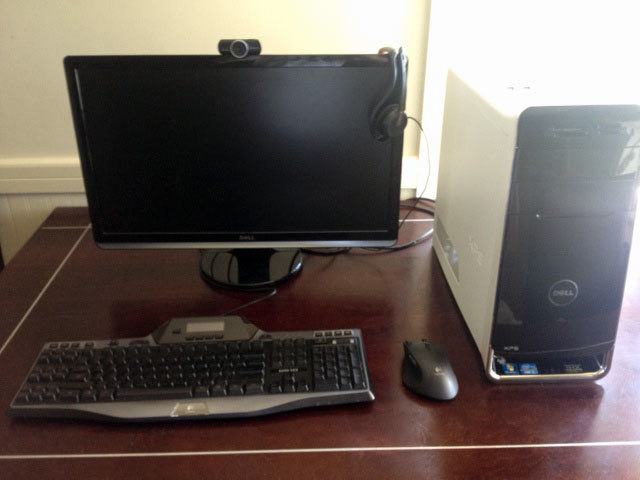 Asking $900.00.
Please contact tramjones@gmail.com for more info or to make an offer.