Hello everyone, I am looking to make a trade.
I have G.SKILL RIPJAW DDR3-1333 PC3-10666 4GB (2X2GB) RAM @ 7-7-7-21, 1.5V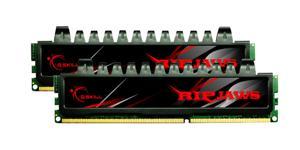 and I was hoping to trade for RAM about the same speed & it must be DDR3-1066 or better. (DDR3-1333 is the max supported for my Motherboard.
The reason I am looking to trade is that the RAM is incompatible with my motherboard, these have never been used, I only put them into the motherboard & powered on ONCE to see if they were compatible… THEY WEREN'T.