Anyone hear of Skeena Brewing Company? Is it a new brewery in Terrace?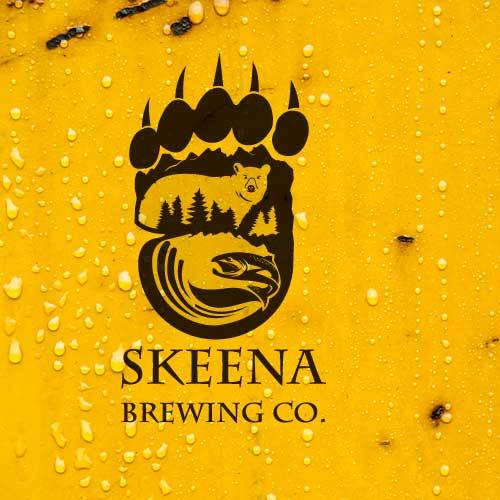 I think this one is in Terrace. Here's their Facebook page.
Not much there yet, though. Also, skeenabrewing.com but nothing there yet. Like their facebook page, it was registered in Novemember 2011.
The survey they have on their facebook page also mentions Terrace locations.
I think I will have to look for them the next time I am in Terrace!!! Always enjoy trying locally brewed beer!!!
Might be worth a drive to Terrace for this! But the gf can be the designated driver back lol!
I don't think it's opened yet. At least I haven't noticed it.
I have always liked micro- brewery beer and support them whenever I can. Having a local one would be sweet.
Agreed 100%. I love beer.'so Canadian.
Funny you should say that . . .
[quote="guitargrrl"]
Funny you should say that . . .[/quote]
Oh, do tell more.
mmmmmmmmmmmmmm beer. Cool logo too!
terracestandard.com/news/149048295.html
Brew Pub planned for Terrace
[quote]A LOCAL group of investors has signed an option agreeement with the City of Terrace to build a brew pub on one section of the old Co-op shopping centre location.
The site, on the northwest corner of the location close to the Western Financial Group and Staples, means the Skeena Brewery Company can now apply for the necessary licences to build a 2,000 litre brewery and lounge.[/quote]
2,000 litre brewery?
Most of the people I know in Terrace drink that over a long weekend…
[quote="herbie_popnecker"]
Most of the people I know in Terrace drink that over a long weekend…[/quote]
LOL
In my experience beer is much like sex… there is really no bad, some is just better than others.
You're obviously not old enough to remember "Uncle Ben's" from the brewery in Prince George.
Last year while in the PG area I tried a brew called Pacific Gold which became another beer i won't every try again.
Does this beer come from the same brewery as the old Uncle Ben's?
The old Ben Ginter brewery in PG is now Caribou brewery ( Pacific Western Brewing ) who are amking some very fine beers, They do a Honey Lager, cream ale, pale ale, pilsner, and a light draft, all of which are very good. They are inexpensive, good quality, locally made and union made. Hard to go wrong. But I would also very much like to try some of the products from this new Skeena Brewing for sure.
Caribou also plants a tree for every case of beer you buy from them.