Passengers flying to Vancouver with Hawkair will be arriving at a different terminal come the spring.
This only increases the incentive to fly Hawkair over Air Canada out of PR now!
The South terminal is far more convenient for picking up and dropping off passengers. Free parking is a huge advantage too.
It has a very comfortable atmosphere as well. I sure don't see this as an improvement.
The main reason Hawk Air wanted the change is so passengers can more easily access the Canada Line Sky Train.
There will also be easy access to all of the services of the main terminal without catching a shuttle.
I know that many perferred the South Terminal, for me using Sky Train I am pleased with the change.
I found the South Terminal to be a hassle catching the shuttle to and from Sky Train, or connections on other airlines but it's not good news for everyone…
Again I am personally so happy about the change.
I only wish Hawk Air was on Air Miles…
Maybe we can now get the assholes at Jazz to have the Rupert checkin downtown,instead of the gong show that goes on now!
Saltybear, I am flying Jazz in 2 weeks for the first time in years connecting in Van. to TO so what am I in for especially at this end? Have always flown Hawk but using Airmiles this time !!
I like the staff of both airlines… Hawk Air's check in down town is handy… I dont like the way Jazz passengers have to load and unload luggage but the workers at Jazz do a very good job and they have no control over how things are set up. Air Canada did not want to pay rent in town and over on digby… Jazz staff have been very good to me over many years.
The positive (access to better restaurants, Canada Line skytrain, some shopping, more amenities, don't have to wait for shuttles), IMO, outway the negatives (more of a hassle for pick-up/drop-off ect, bigger crowds, slower security).
[quote="codybear933"]
Saltybear, I am flying Jazz in 2 weeks for the first time in years connecting in Van. to TO so what am I in for especially at this end? Have always flown Hawk but using Airmiles this time !![/quote]
Your luggage goes on the truck and it's off loaded at Digby for check in at Digby… On return you pick up luggage at Digby and put it back into the truck, and collect it again down town … nothing too difficult, just check in is at Digby not down town…
I think this will make Hawk Air far more competetive and a much more viable option: it's difficult to try to schedule connections while factoring in the shuttle service and a lot of time is wasted with that particular service. However, the ability to drive (cab) up to the south terminal, walk in, check your bag, go through security, and get on the plane on the other side of the fence in a total elapsed time of about a half hour from car to fuselage is vastly underrated.
Being as I am a Hawk Air booster, I applaud the move…while I silently mourn the loss of the speed and efficiency of the south terminal. heh
I see on face book that many people are upset about the change…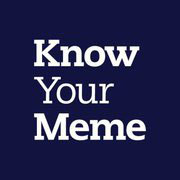 On the other hand, I figured this is going to be interesting; Just able to access the Skytrain within the walking distance rather taking a shuttle bus or a $27 taxi.
I was not complaining about local staff…I agree,they do an awsome job…it is Air Canada…on a day like today you get soaked,your luggage is soaked,this was a result of Rupert square asking a unfair increase in rent on the space Air Canada had at the mall,time to grow up and move checkin back to P.R.What a way to greet newcomers to Rupert!
It is AirCanada's job to get you from one city airport to another city airport safely …it is not the responsiblity of the airline to provide any "impressions" of a city or to get you to the downtown core, that job must be fulfilled by the city itself!!! And the city of Prince Rupert is failing miserably…in that department
I agree why should AC pay over priced rent down town … The situation with our island airport is something we have learned to deal with over a great many years… At one point it looked like we could loose airline service completely to Terrace Regional Airport. Airlines are not responsible to pay extra rent for a set up in a community that they have no control over…
The City paid how much for a cruise ship terminal which sees less and less passengers each year, yet for air travel which is for most residents a key element in transportation in the region and for many visitors the first impression that they receive of the city is standing in the rain waiting for a bus to pick them up.
This makes sense?
They had a chance to redevelop the old VIA Station on the waterfront, could have turned it into a transportation hub, convinced VIA to continue to make the downtown location its terminal and move the Airport bus and Greyhound bus to that location, maybe add some shops, develop a proper coffee shop (and hey here's an idea a bathroom) for the waiting masses
Maybe take some money out of the tourism budget and develop a proper terminal for all transportation options in the city, making travel to and from the city an enjoyable experience as opposed to the forced march that seems to be the norm.
I am sad that they are changing terminals. I love the ease of the south terminal for renting cars and for drop offs and pick ups. The atmosphere is great…the people are very nice.
I will still fly the Hawk over Air Canada (unless its airmiles) as Hawk Air staff hands down treat you far better. While the AC staff on this end are great to deal with, once you get on board that all changes. The attendant forever seems to have the air about them like they cant wait to get out of here and what did they ever do to get this trip and dont even get me started on how many times Air Canada has lost my luggage coming from Van to Rupert or vice versa. No one likes to be treated like crap when you dish out so much money and in my opinion is a bit embarrassing that AC carries the name of our country and yet they are so rude and incompetent.
I do wish the people over at Hawk Air all the best and hope it works out for them.
I am pretty sure AC has more than 1 attendant. Anyway, with this move, I am, most likely, gonna take Hawk Air all the time. The price is better, the service is more hands on, as in "their" hands on my luggage and its more of a mom and pop operation, relative to AC.
LOL @ AC has more than 1 Attendant… People praise Hawk Air and while I think there service is wonderful, I feel that Jazz does a great job as well, both locally and in the Air. Hawk Air Scheduling means that you have to leave in the afternoon and in the winter they don't fly from Rupert, so without AC we would be without adequate Air Service… Mom and Pa operations are nice but have limited equipment.
in time Hawk Air may be able to form an alliance with West Jet, and ease of connections will make Hawk Air even better, it's good news all around…
That South Terminal was a time waster in so many ways… I know that people who drive up found the south terminal wonderful, but I come in on the Sky Train and never seemed to time it well… I see where they plan to use B Concourse ( which is small) at the main terminal, and be close to security, surely the benefits of all the facilities of the main are worth the few extra steps and for the people who need it, transport within the terminal is available.
I like the idea of the old train station as a transport hub, but the city can never get it's act together… I agree take some money out of the dam tourism budget and spend it on bettering transportation facilities… Like mentioned they spent a ton of money on a soon to be useless Cruise Ship Dock…
Well, as far as the cruise ship terminal goes, everybody's got 20/20 hindsight, eh? If there's federal money available and cruise ships looking to expand their ports of call lists…I bet it looked like a golden opportunity at the time. Hard to predict that we'd get afternoon calls that would turn out to be poorly reviewed. The day-long calls seemed much better all 'round.Seven years of cruise ship money is better than nothing…which is what we had. I just don't think the cruise ship dock vs better transportation services should be an either/or.
And the idea that the VIA Rail station, which is a heap of bricks currently, should be upgraded at taxpayer cost to service a combined rail/airport connection…well, do you see where VIA is right now? It's combined with the ferry terminal!! See, there's a building doing double duty already so why not expand THAT venue and do the airport connection right there?
There's your transportation hub!!