Ram is incompatible with my motherboard, used a few times to test compatibility with system.
They aren't compatible so obviously I haven't been using these.
F3-10666CL7D-4GBRH - G.Skill Ripjaws DDR3-1333 PC3-10666 4GB 2X2GB @ 7-7-7-21, 1.5V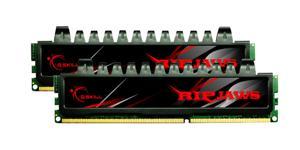 Will let for for $60 solid, Rupert Only!
Must go, wanting to get some money back to buy compatible ram modules.